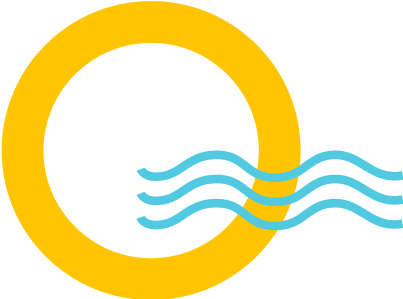 Are you ready to embark on a journey of a lifetime?
Sneak Peek Trip Details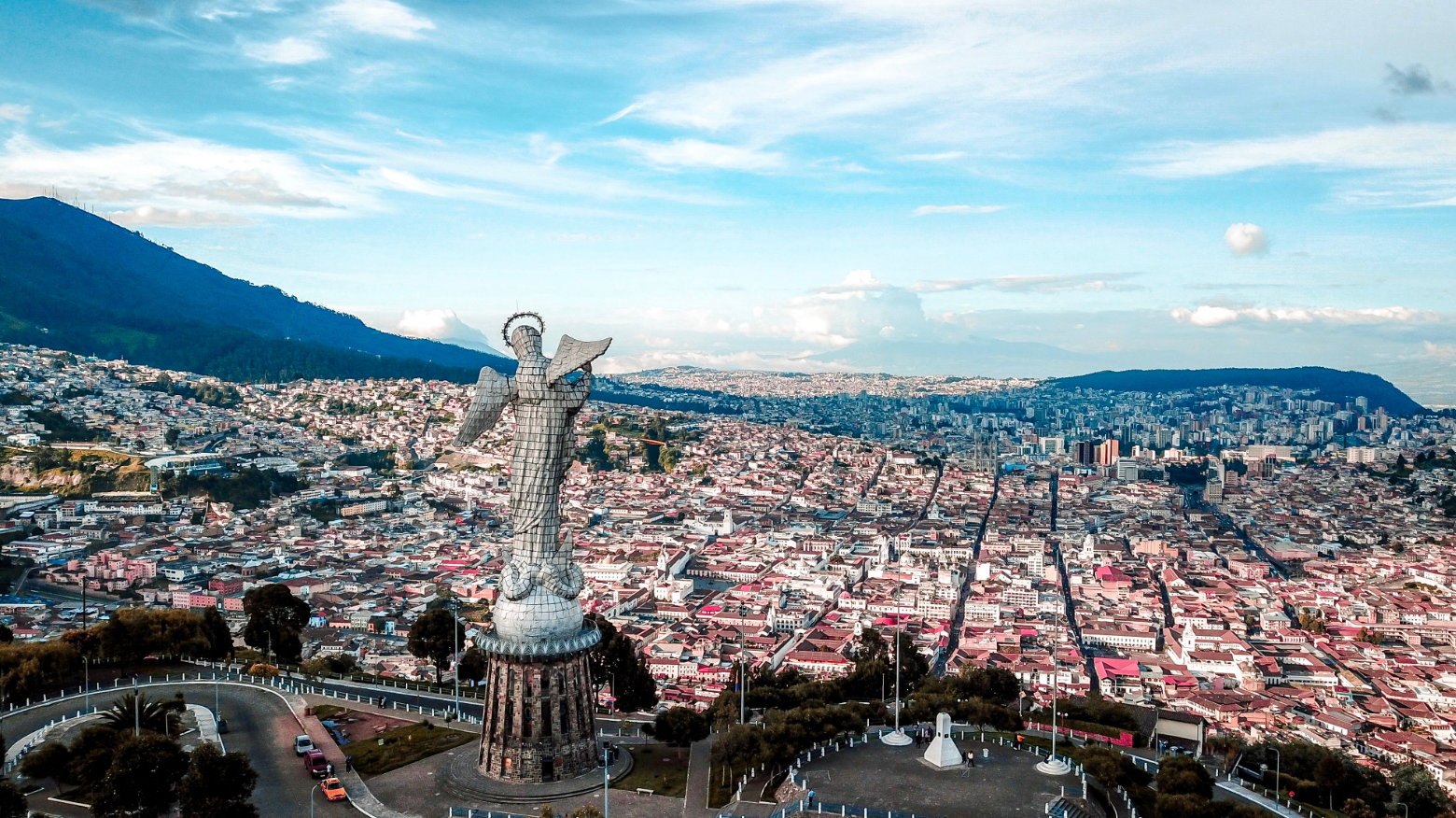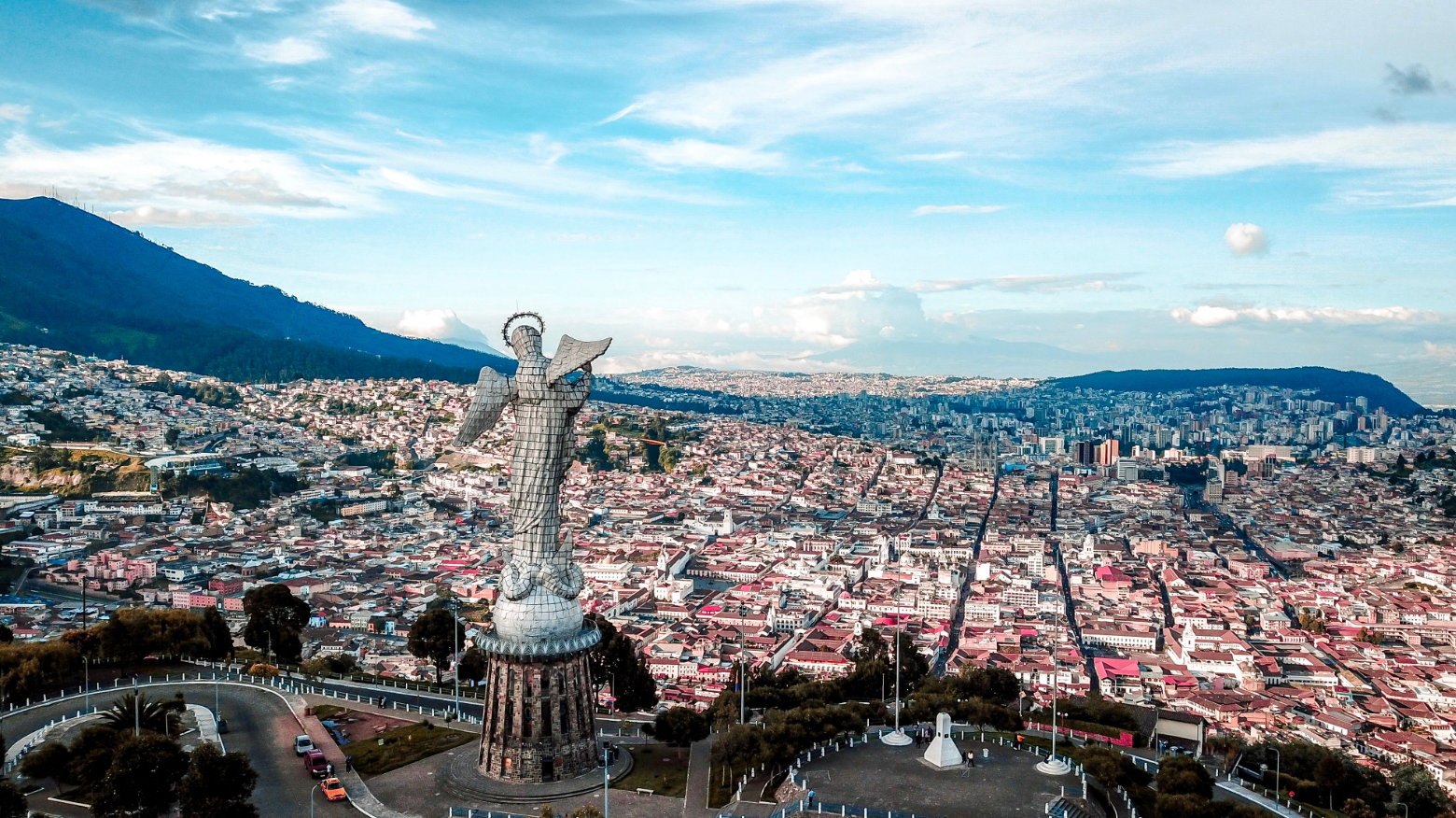 Your Tour Leader will be eagerly awaiting your arrival at the airport, ready to extend a warm welcome and provide seamless transportation to Casa Gardenia, our charming boutique hotel in Quito. Take a moment to settle into your comfortable accommodations, adorned with local artwork and reflecting the vibrant spirit of Ecuador. Later, we'll gather as a group for a memorable welcome dinner at La Vid restaurant, a local culinary gem located in the heart of Quito. Indulge in a carefully crafted menu that showcases the rich flavors of Ecuadorian cuisine, prepared with locally sourced ingredients from small-scale producers. As you enjoy the delicious meal and sip on Ecuadorian wine, engage in conversations with your fellow travelers, Tour Leaders, and the passionate restaurant staff, fostering connections and gaining insights into the local culture. With breathtaking views of Plaza Grande serving as the backdrop, immerse yourself in the atmosphere that sets the stage for the remarkable days ahead.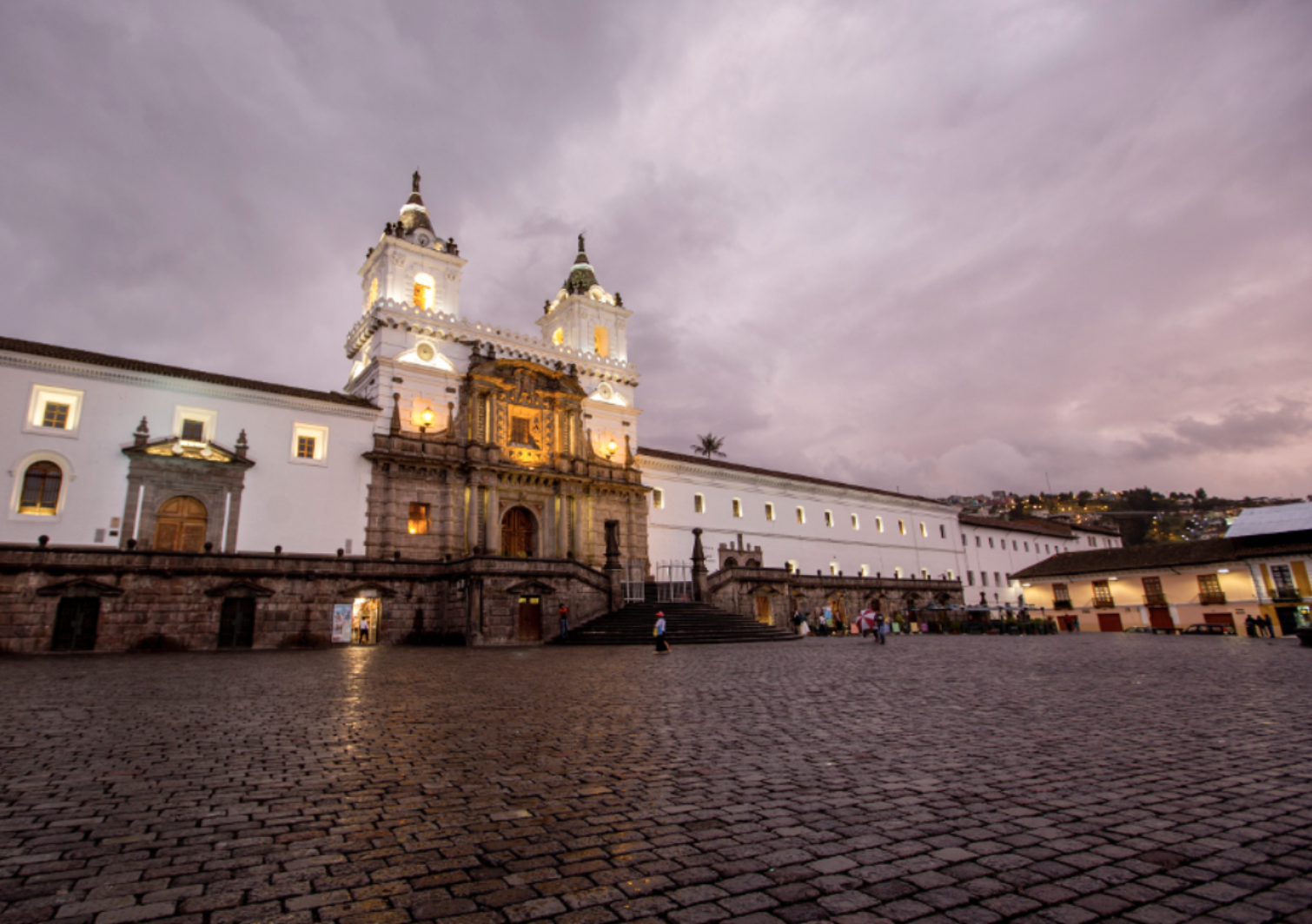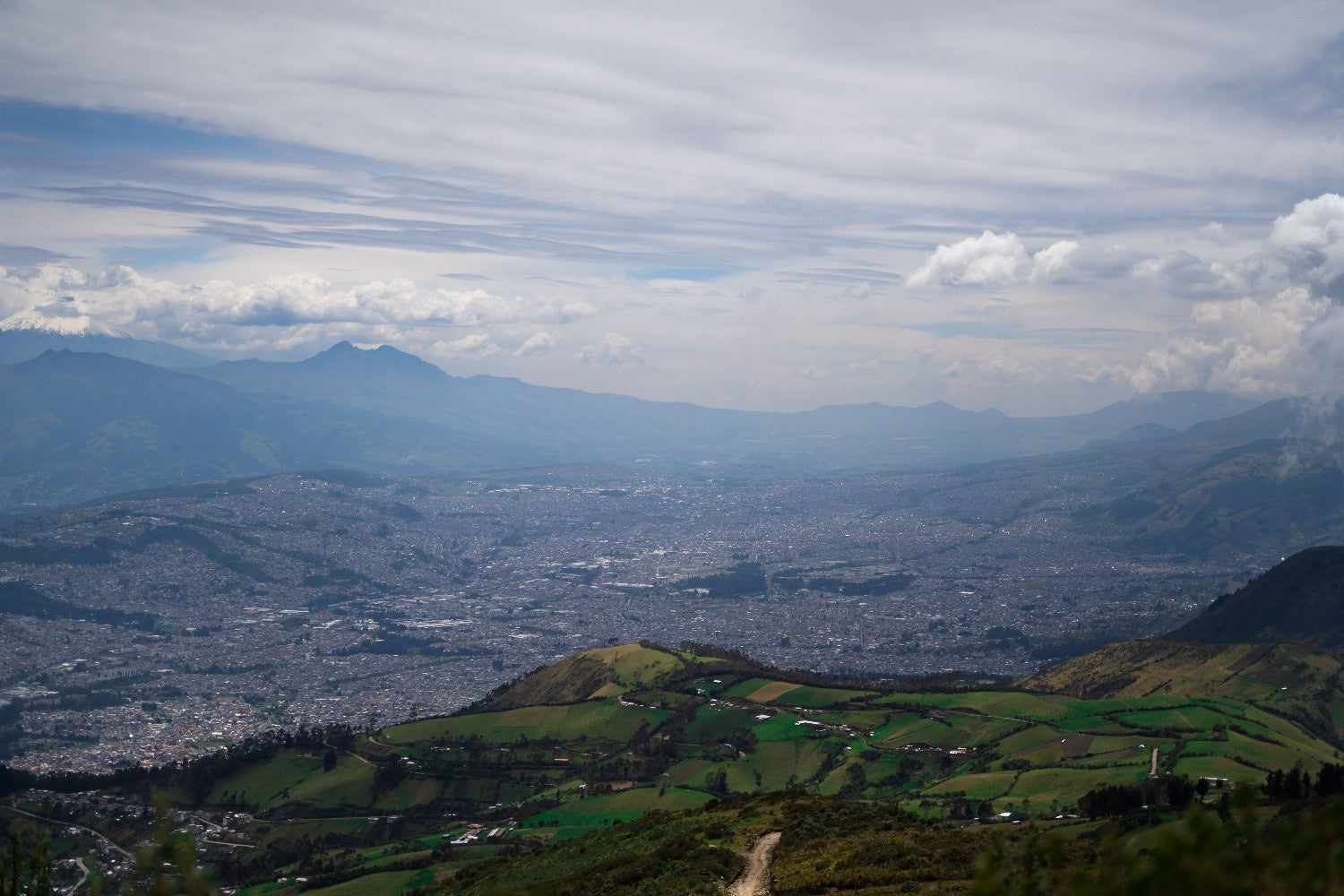 Prepare for a day filled with awe-inspiring views and cultural exploration as we embark on a ride on the TelefériQo cable car, ascending the slopes of the majestic Pichincha Volcano. From the panoramic vantage point, marvel at the breathtaking vistas of Quito and its surrounding mountains, gaining a deeper appreciation for Ecuador's natural beauty. In the afternoon, immerse yourself in one of the best-preserved historic centers in the Americas. As you stroll through its narrow streets and picturesque plazas, our knowledgeable guides will share stories of the colonial architecture, revealing the rich heritage that shaped the city. Indulge your taste buds with a traditional Ecuadorian treat, the helado de paila, a hand-churned ice cream made from fresh tropical fruits, offering a delightful burst of flavors. Conclude the day with a presentation of the ballet folclórico Jacchugua, a mesmerizing performance that brings Ecuadorian culture and folklore to life through captivating dance routines and vibrant costumes.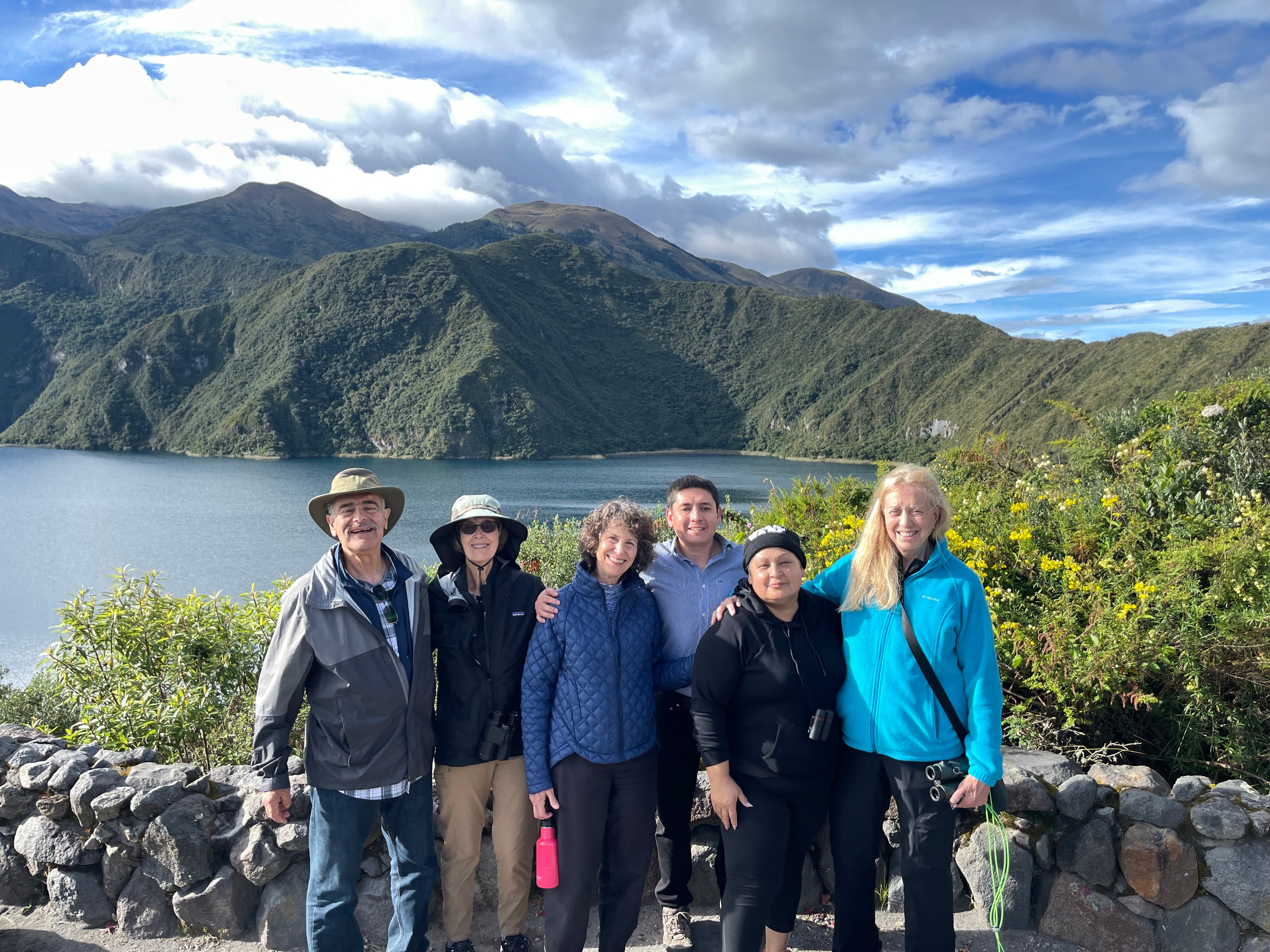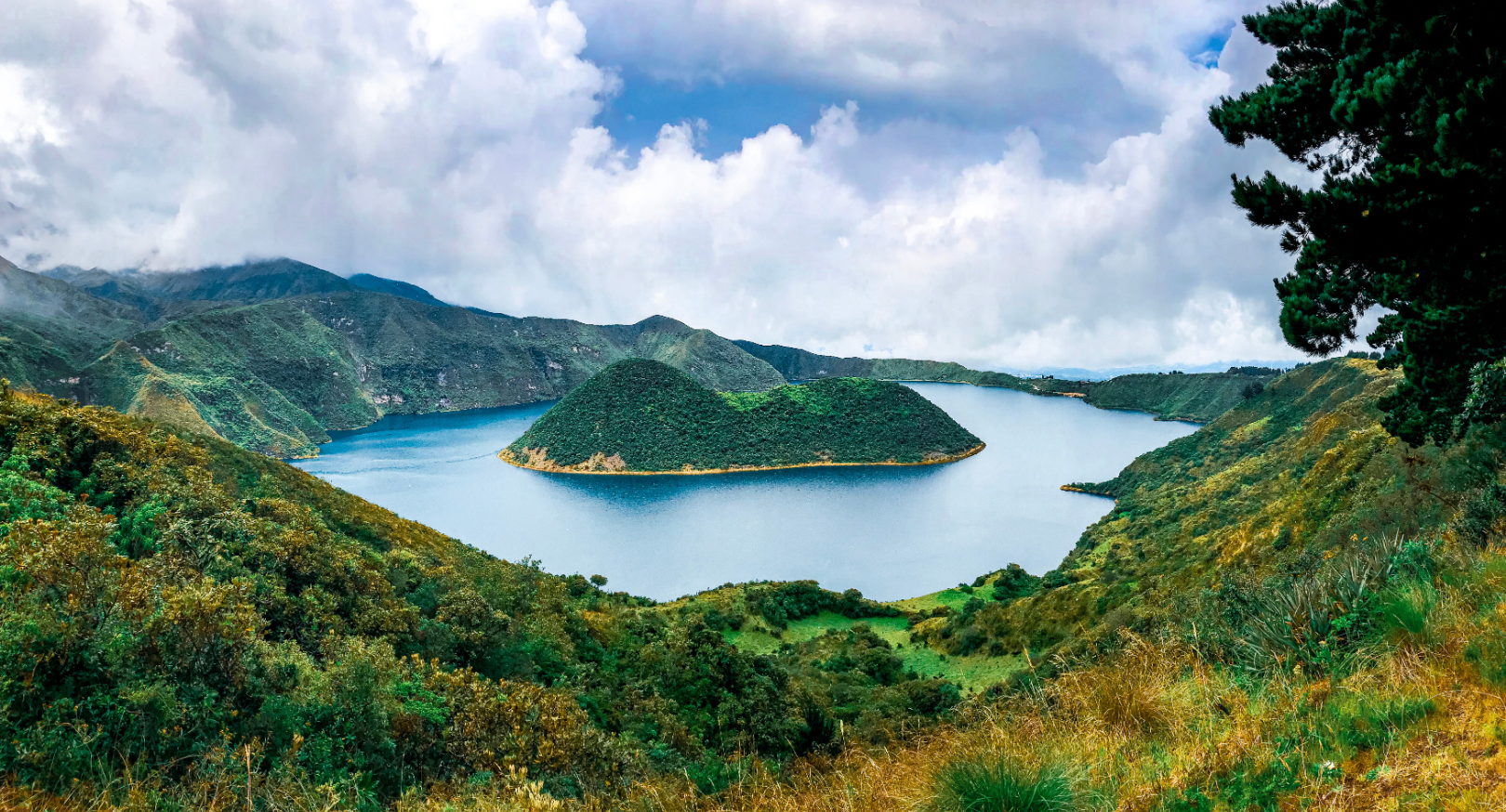 Embark on an educational tour at a renowned rose producer and exporter, and discover the intricate beauty of blooming roses while learning about their significant role in Ecuador's economy. Gain insights into the cultivation and export process, supporting local small-scale farmers who contribute to the country's floral industry. Venture deeper into the breathtaking Andes mountains, surrounded by snow-capped volcanoes, and treat your taste buds to a delightful crispy snack known as bizcocho. As you savor the flavors, soak in the majestic scenery that surrounds you, embracing the harmony between nature and culture. Conclude the day at the sacred Cuicocha lagoon, a place of tranquility where serene waters mirror the grandeur of the mountains. Lose yourself in the serenity of this hidden gem.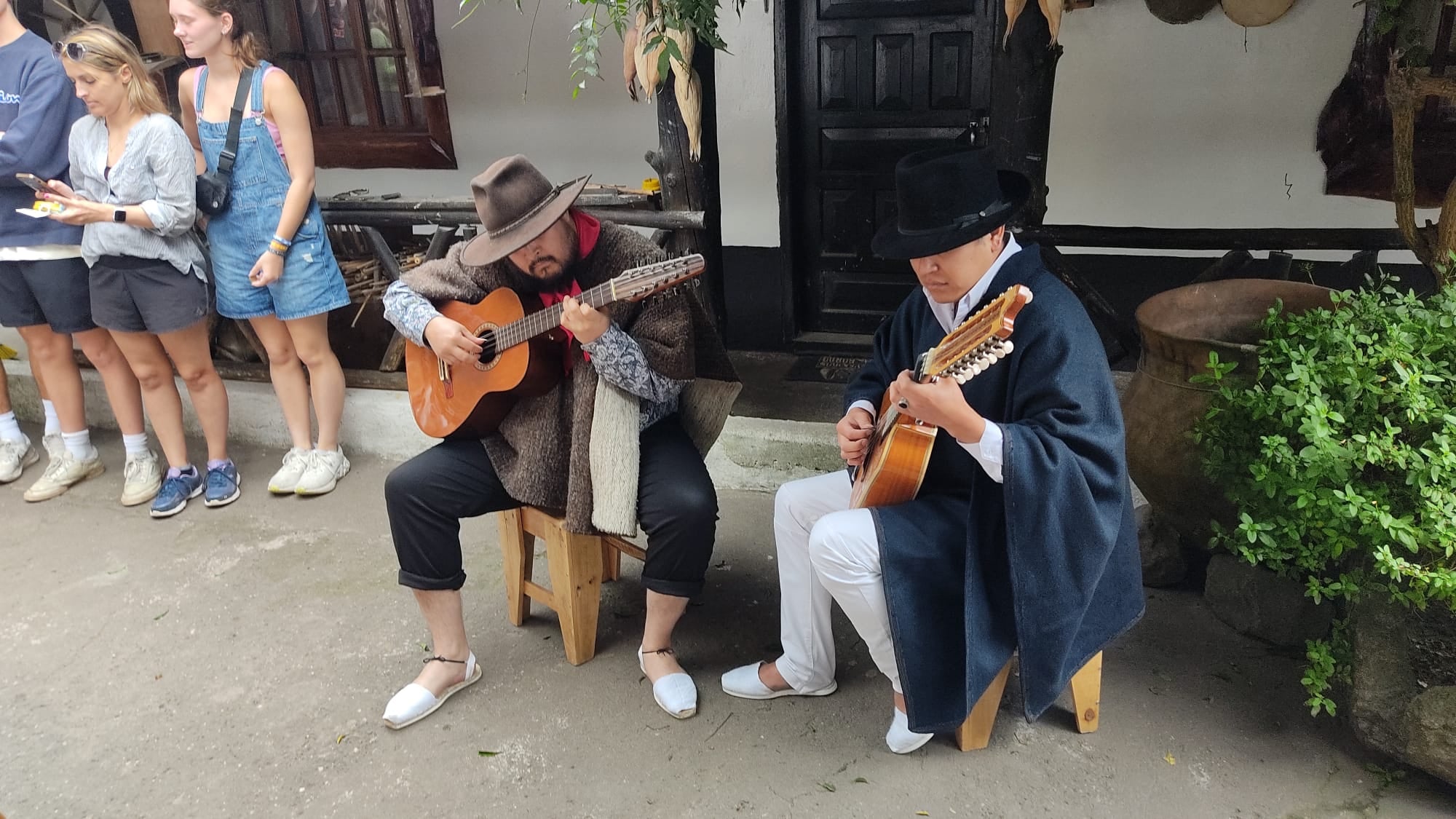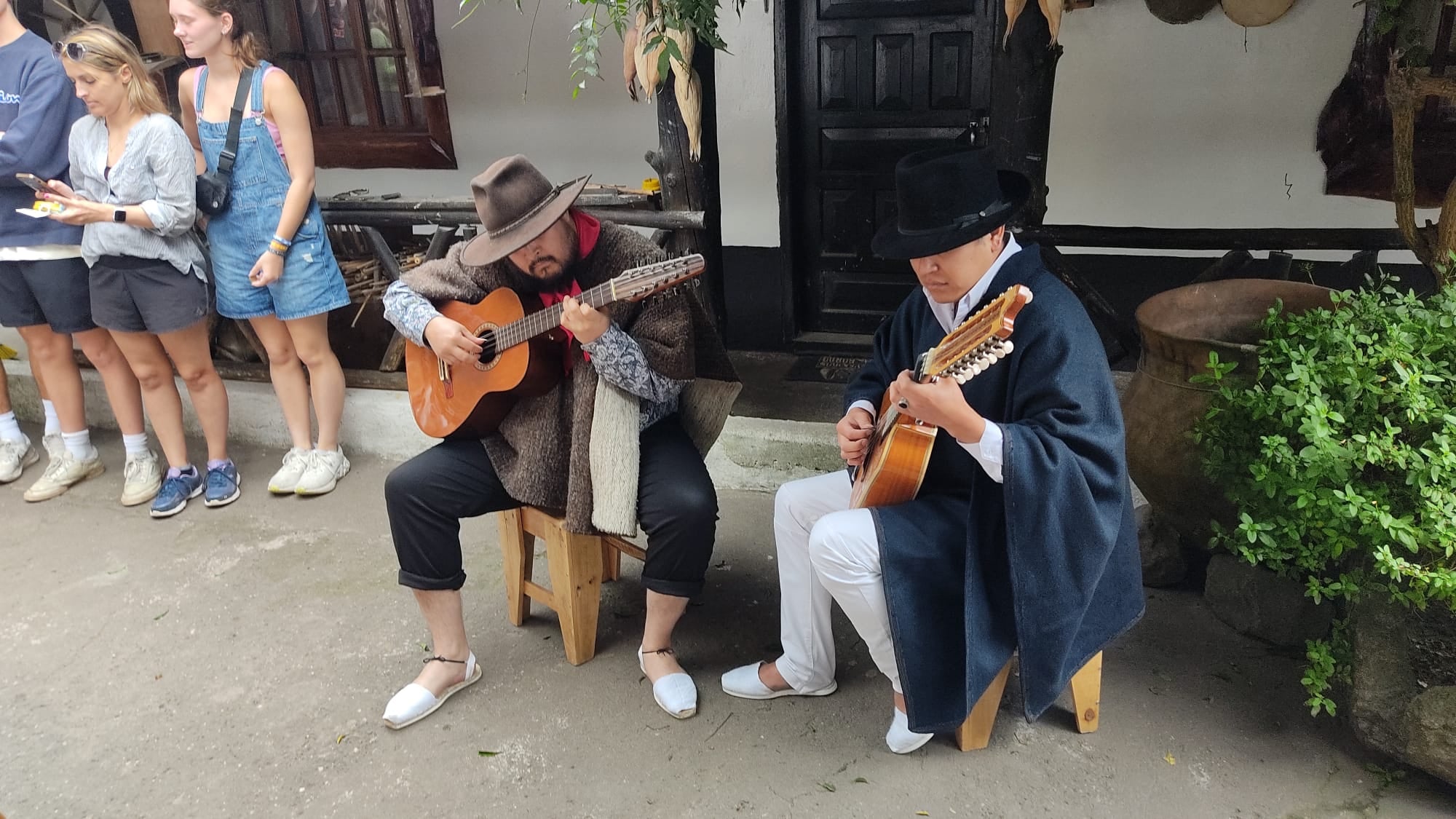 Immerse yourself in the rich tapestry of Ecuadorian culture as you meet Cristina, a captivating singer who will share her melodic stories through heartfelt performances. Journey to the charming village of Peguche, where remarkable artisans and musicians will enchant you with their craft and melodies, showcasing the vibrancy of Ecuadorian artistic traditions. Engage with these talented individuals, hearing their personal stories and gaining a deeper appreciation for their contributions to the cultural fabric of the country. Continue your exploration of Ecuadorian culture through a delightful cooking class with Claudia, a passionate local chef. Participate in making ancestral recipes using fresh ingredients sourced from local markets, honoring traditional culinary practices. As you create and savor these flavorful dishes, embrace the opportunity to support small-scale producers and connect with the richness of Ecuador's gastronomic heritage.
We are passionate about travel, culture and people. By specializing in unique and authentic experiences, our travelers connect with local communities, gain a deeper understanding of the places they visit, and practice sustainable and responsible tourism throughout the entire experience. Get off the beaten tourist path, support economic development and preserve cultural heritage with Heart of Travel.
What our community has to say
"This was my fourth trip with Heart of Travel and as always, it did not disappoint! The accommodations, excursions, restaurants, and communication were all top notch. Daniel was very knowledgeable and hilarious. Traveling with Heart of Travel is not the typical touristy trip - they take the time to expose you to the locals, where you learn the history and culture of each place firsthand. It's an authentic experience each time."
Barbara R.
"I had an amazing time in Cuba with Heart of Travel. The warm and welcoming people, superb authentic meals, clean accommodations, and small intimate group made the experience unforgettable. Active guides added excitement, and I enjoyed horseback riding and hikes. The nightlife with dancing, music and Mojitos was infectious. Heart of Travel is dependable and shares their love of Cuba."
Patty F.
"Wonderful trip. We generally don't sign up for pre planned events when we travel, but we are so glad we did. It was nice to have some fun things to do set up in advance and managed. It was great to work with a team that was constantly in contact with us, keeping us updated on the events, weather, transportation. We would recommend Heart of Travel to anyone traveling to a country they have not visited before. Great team!"
Brice W.
"This trip exceeded my already high expectations. The itinerary was planned and crafted with such care to allow for an immersive experience. Chelsea and the Heart of Travel allow you to experience Guatemala like a local while touching on the experiences all tourists want to have. Chelsea welcomed us to Guatemala with open arms and we left with full hearts. An 11/10 experience; highly recommend."
Julie I.
Ecuador
Only 10 spots left!
$6,995
Deposit: $1,500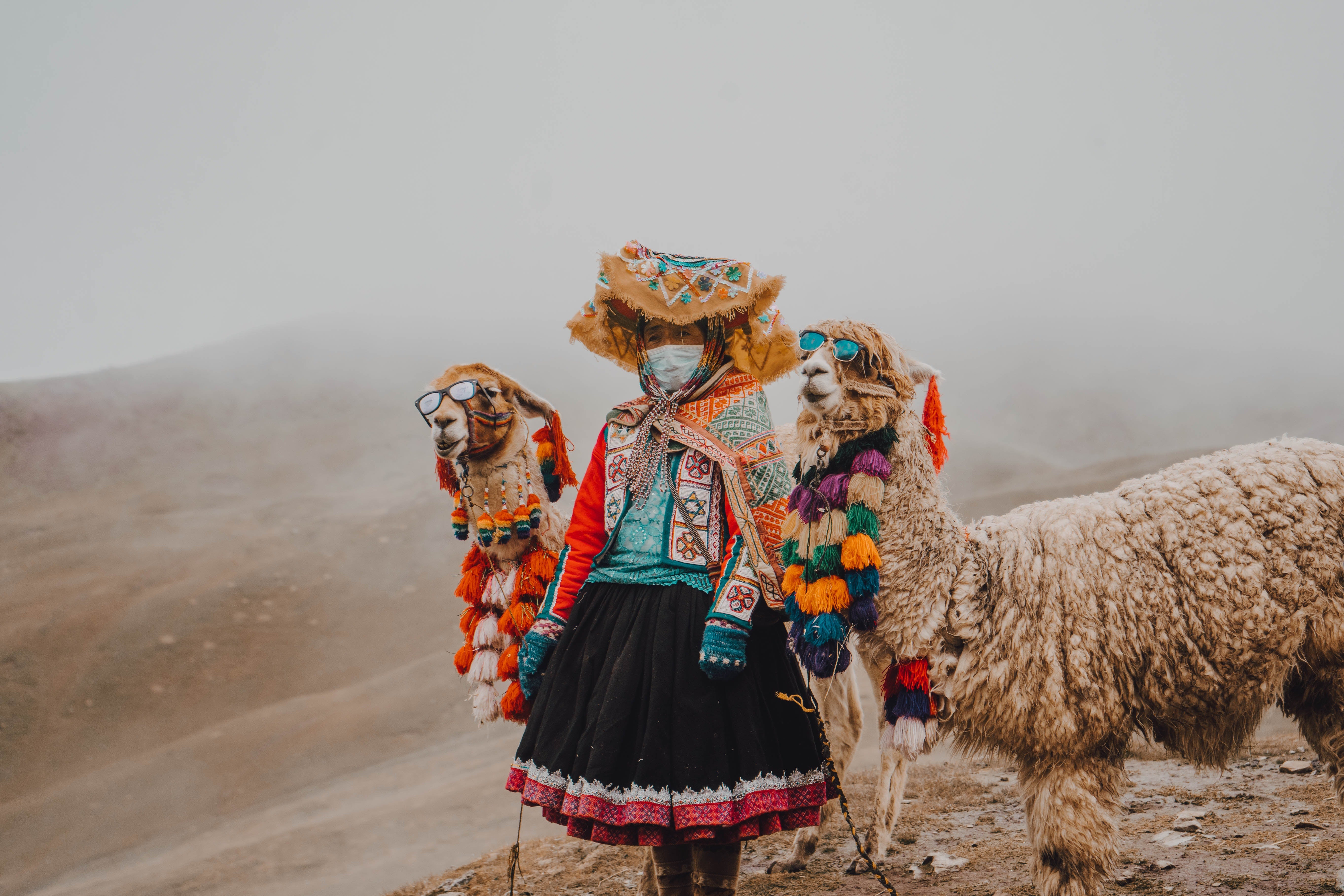 What's Included
13 nights accommodation in 3-4 star boutique hotels.
30 meals: Includes one beverage at each meal.
In country transport: Ground, air, water as indicated on itinerary.
Entrance + guide fees: For all activities included on the itinerary.
24/7 access + support: Provided by bilingual Heart of Travel Tour Leader.
Whatsapp Concierge Line: 24/7 support from our in-office team.
Frequently Asked Questions
& our Heart-felt Answers
Other Upcoming Trips
The Havana Express: Arts & Entrepreneurship
Cayo Jutías & the Cuban Countryside
Magical Realism Comes to Life in Colombia
Colombia
January 13-24, 2024
Marine Expedition on Guatemala's Pacific Coast
Guatemala
February 3-10, 2024
Exploring the Metropolis of Medellín & Cartagena's Caribbean Coast
Colombia
February 3-10, 2024
Deep Dive Into Guatemala's Coffee Industry
Guatemala
February 10-18, 2024
Exploring the Island's Past, Present & Future
Enchanting Pueblos & Transformed Barrios in Colombia
Colombia
February 15-21, 2024
Rhythms, Arts & Flavors of Mexico City
Mexico City
February 17-24, 2024
The Havana Express: Arts & Entrepreneurship
Cuba
 February 23-27, 2024
Wildlife Discovery in a Galapagos Paradise
Ecuador
March 16-24, 2024
History, Nature & Cultural Immersion in Western Cuba
Semana Santa & Sincretismo in Guatemala
Guatemala
 March 23 - April 1, 2024
Cayo Jutías & the Cuban Countryside
Cuba
March 28 - April 2, 2024
The Havana Express: Arts & Entrepreneurship
Buenos Aires and Bariloche
Argentina
April 6-15, 2024
City Lights, Vineyard Nights & Mountain Heights in Argentina
Argentina
April 20 - May 2, 2024
Flavors of Craft: Oaxaca's Artisans and Culinary Marvels
Oaxaca, Mexico
April 27 - May 5, 2024
The Best of Perú: Adventure, Gastronomy & Cultural Immersion
The Oaxaca Express: Cultural, Artistic & Culinary Exploration
Oaxaca, Mexico
May 10-15, 2024
From Peaks to Reefs: Ecuador's Andes & Galapagos Adventure
Flavors of Argentina: The Buenos Aires and Mendoza Journey
Argentina
May 11-19, 2024
Adventure in the Andes: The Inca Trail
Perú
May 25 - June 5, 2024
Ecuador's Natural Wonders in the Andes & Galapagos Islands
Wildlife, Water & Cultural Immersion in the Guatemalan Lowlands
Guatemala
June 8-15, 2024
Immersion into the Heart of the Inca Empire
Adventure in the Andes: The Inca Trail
Perú
September 8-18, 2024
Exploring the Island's Past, Present & Future
Rhythms, Arts & Flavors of Mexico City
Mexico City
October 12-19, 2024
Experience Día de Muertos in Oaxaca, México
Oaxaca, Mexico
October 26 - November 3, 2024
History, Nature & Cultural Immersion in Western Cuba
Cuba
November 23 - December 2, 2024
Wildlife Discovery in a Galapagos Paradise
Ecuador
November 30-December 8, 2024
New Year's Eve in Cuba
Cuba
December 28, 2024 - January 5, 2025