Allow us to immerse you in the unparalleled magic of handcrafted travel, where every moment is a tapestry of exploration, adventure, and cultural immersion.
Hear it from others!
Hear it from others!
From my very first contact with her, Chelsea impressed me with her professionalism. responsiveness, and enthusiasm for ethical and sustainable exploration in Guatemala. She provided me with two itinerary proposals for a family visit to Guatemala in July 2021 and then tailored the one we chose to our family's needs and preferences. We opted to stay within a limited area to minimize in-country travel time and give us a few days to relax on Lake Atitlan. Our family of 4 (me, my husband, and our 2 boys, ages 13 and 18) enjoyed our trip immensely. The destinations and accommodations Chelsea booked for us were all excellent, and -- even more importantly -- the guides and local partners she chose were all outstanding. I'm a nervous passenger, and our drivers navigated both the traffic of Guatemala City and the winding mountain roads of the Highlands with equal calm and competence. Our guide Selvyn was unfailingly kind, patient, and knowledgeable (also a good, safe driver). A highlight was our visits to producers and artisans -- from Don Jose, the coffee grower outside of Antigua, and Joaquin, who gave us a cooking lesson on our first night (a do-not-miss experience), to the home cooks and textile artists in the Highlands and in San Juan on Lake Atitlan, everyone we met taught us something new and showed us something beautiful, moving, or delicious. At all of our accommodations, Chelsea had made all necessary arrangements, and our rooms met or exceeded our expectations. Chelsea was also an invaluable aid when it came to getting things like tipping and other local details right. She also arranged for covid testing on the eve of our departure; basically, she provided all the support we needed to ensure that our visit to her adopted home would be smooth and safe without feeling like we were just parachuting in for some R & R. After our eleven days in Antigua, the Highlands, and Atitlan, I hope to get back to Guatemala and Central America soon. When and if we do, Chelsea at Heart of travel will be the first person I'll contact."
Elizabeth P.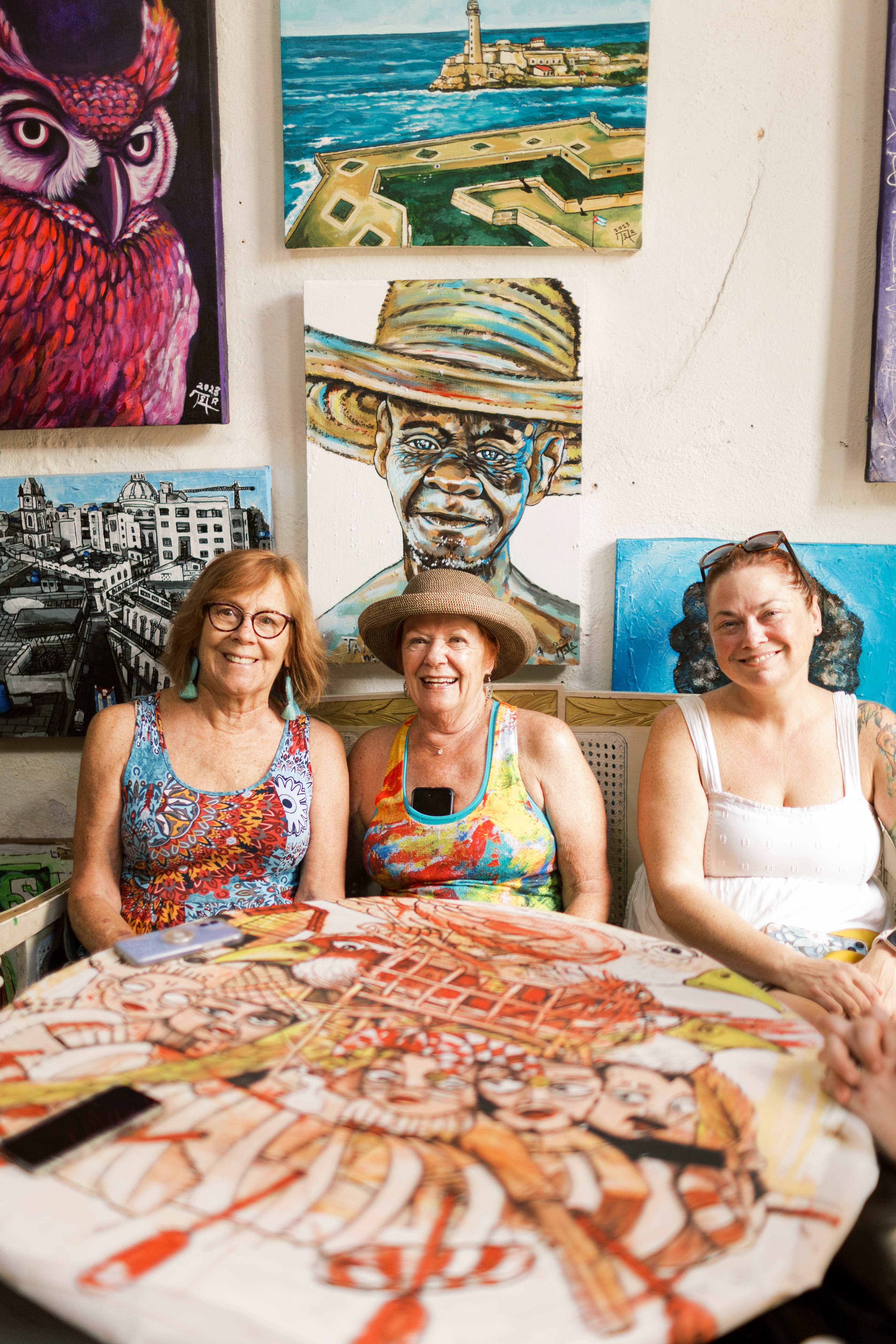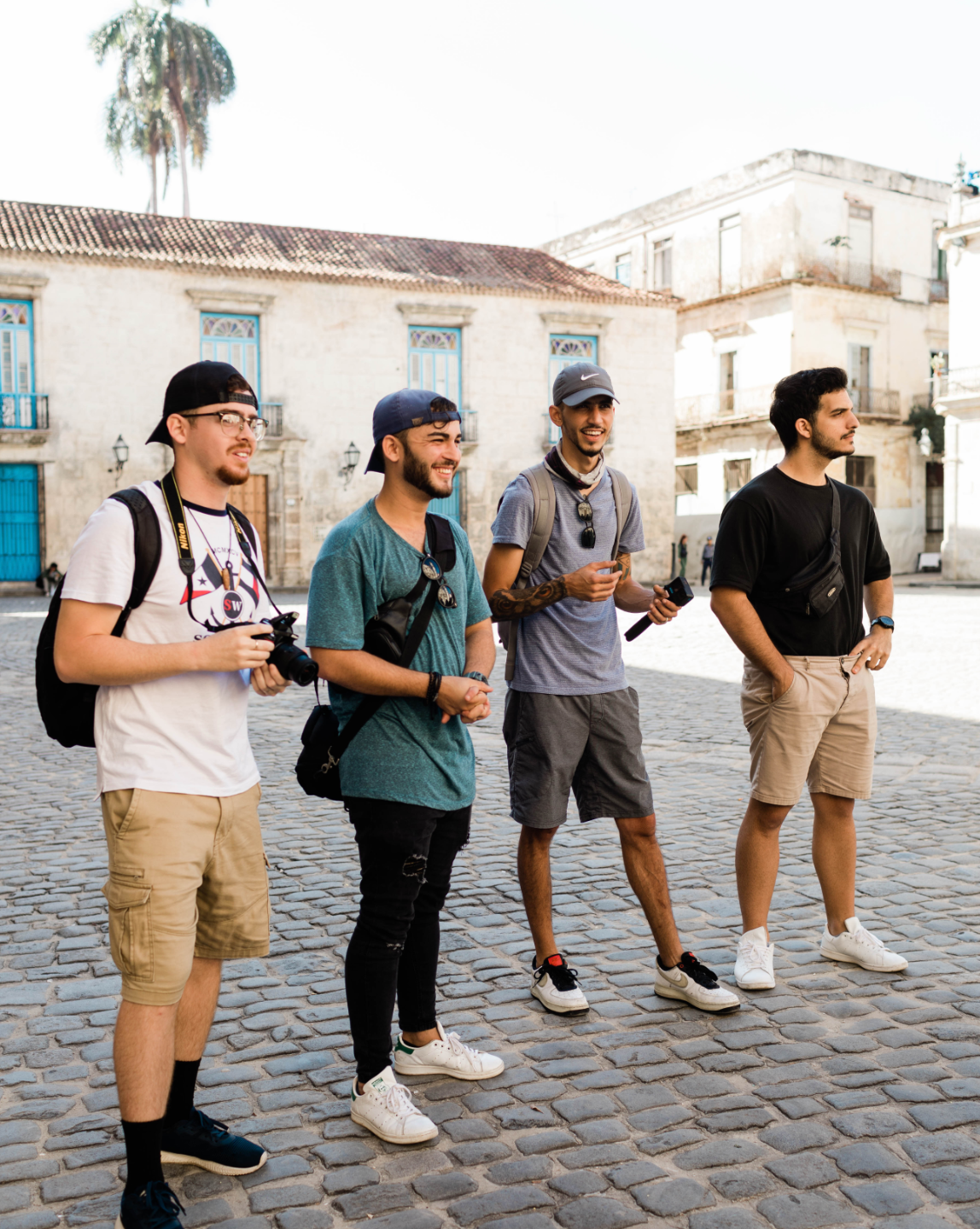 1. INQUIRY
1. INQUIRY
Book a consultation call and fill out a brief intake form. Meet with one of our expert itinerary curators for your complimentary discovery call.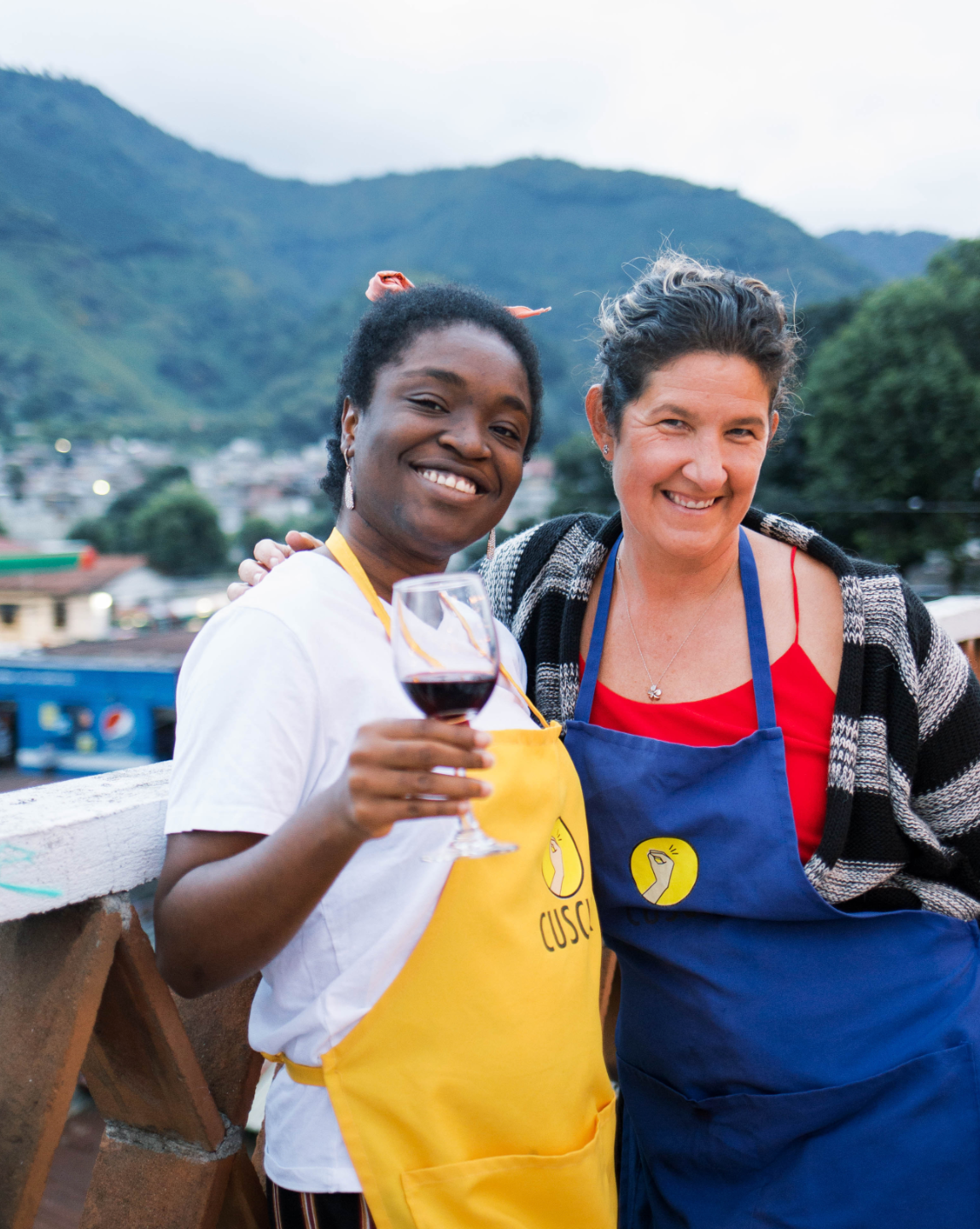 2. ITINERARY CREATION PHASE
2. ITINERARY CREATION PHASE
Expect to receive the initial proposal and pricing sheet within 3 to 14 business days. After initial review, Itinerary changes usually take 1 to 4 business days. We'll make adjustments until you're satisfied with the itinerary and budget.
After our discovery call, we request a $300 itinerary creation fee, which contributes to the personalized itinerary development by our expert Tour Development team. This fee will go toward the total balance due for our first trip together!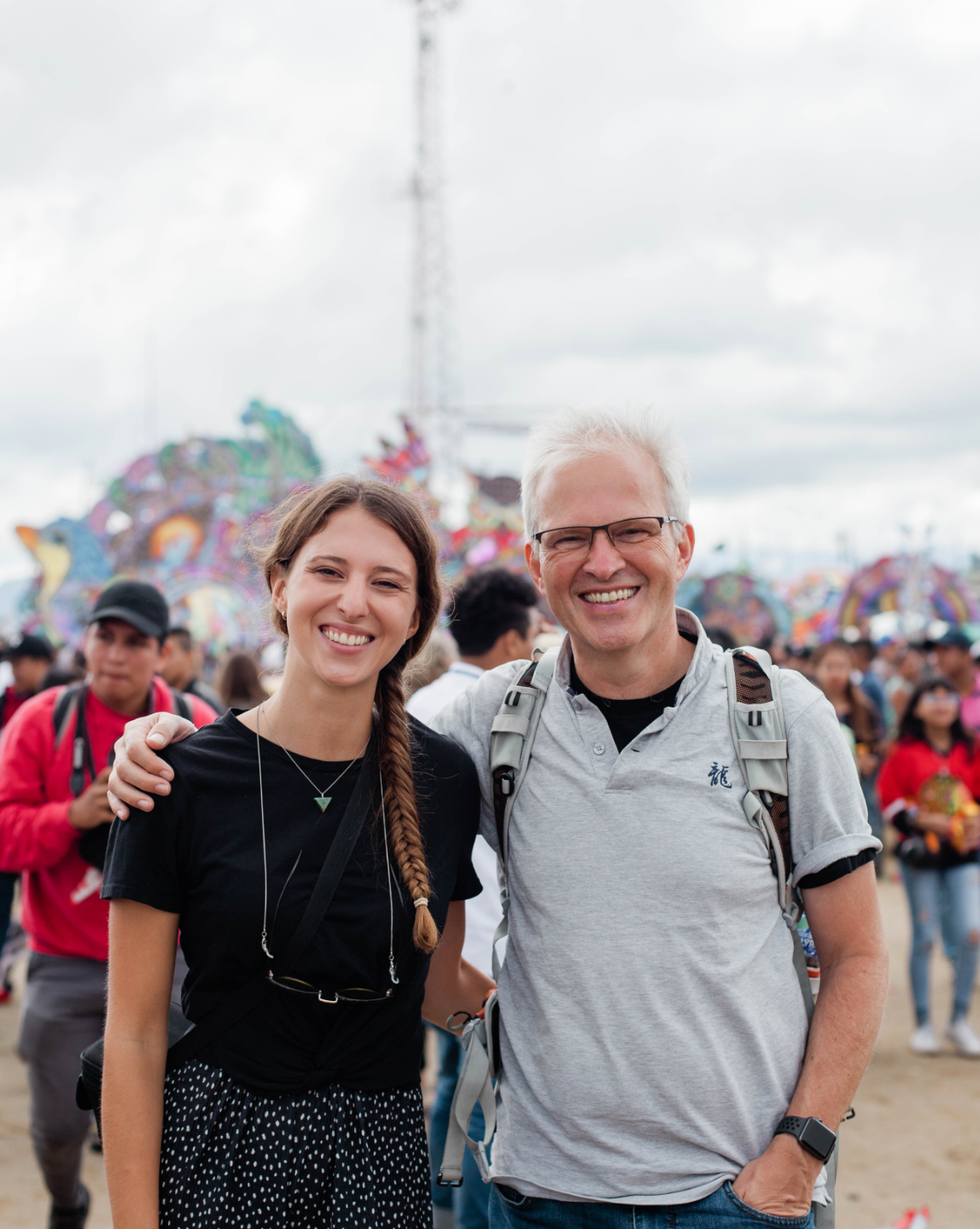 3. CUSTOM ITINERARY CREATION TIMELINE
3. CUSTOM ITINERARY CREATION TIMELINE
This is a timeline that reflects the estimated days that normally takes to complete the initial proposal, per destination.
48 - 72 Hours:
Guatemala, Cuba & Mexico City
4 - 9 Business Days:
Oaxaca, Ecuador, Peru, & Guanajuato
10-14 Business Days:
Colombia, Costa Rica & Spain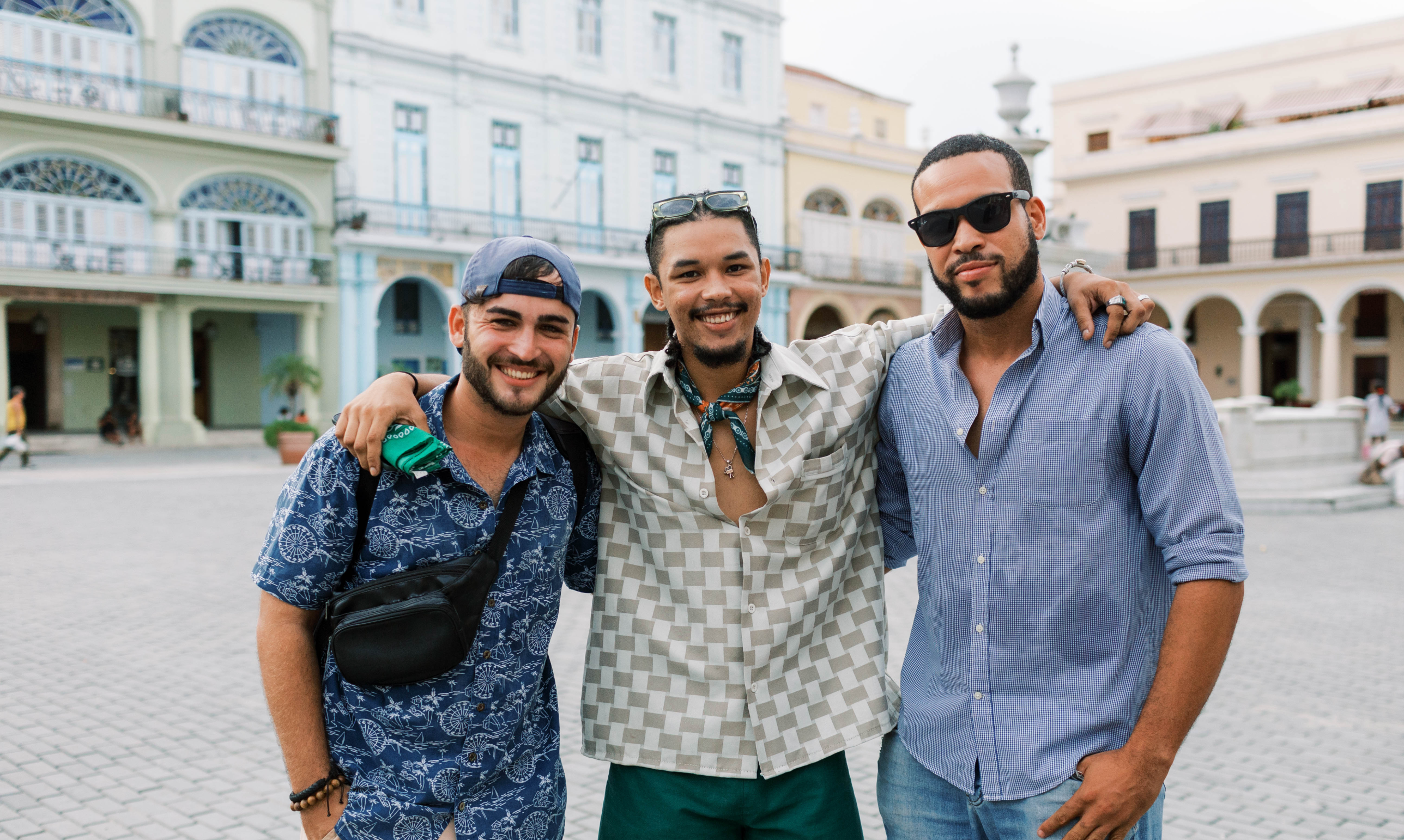 4. TRIP REGISTRATION
4. TRIP REGISTRATION
Once you've given Heart of Travel final itinerary approval and defined dates for your upcoming trip, Heart of Travel will create a registration page so that all travel participants can pay their deposit and fill out the travel registration form to officially join the trip.
5. PRE-TRIP COORDINATION
5. PRE-TRIP COORDINATION
In the months leading up to the trip, you will be provided with a final version of the detailed itinerary, customs, immigration, and airport pick-up instructions, and a welcome packet full of useful information including weather reports, suggested packing list, recommended books and movies to check out and more. Likewise, we are available to answer any and all questions that arise and are more than happy to coordinate a group Zoom call.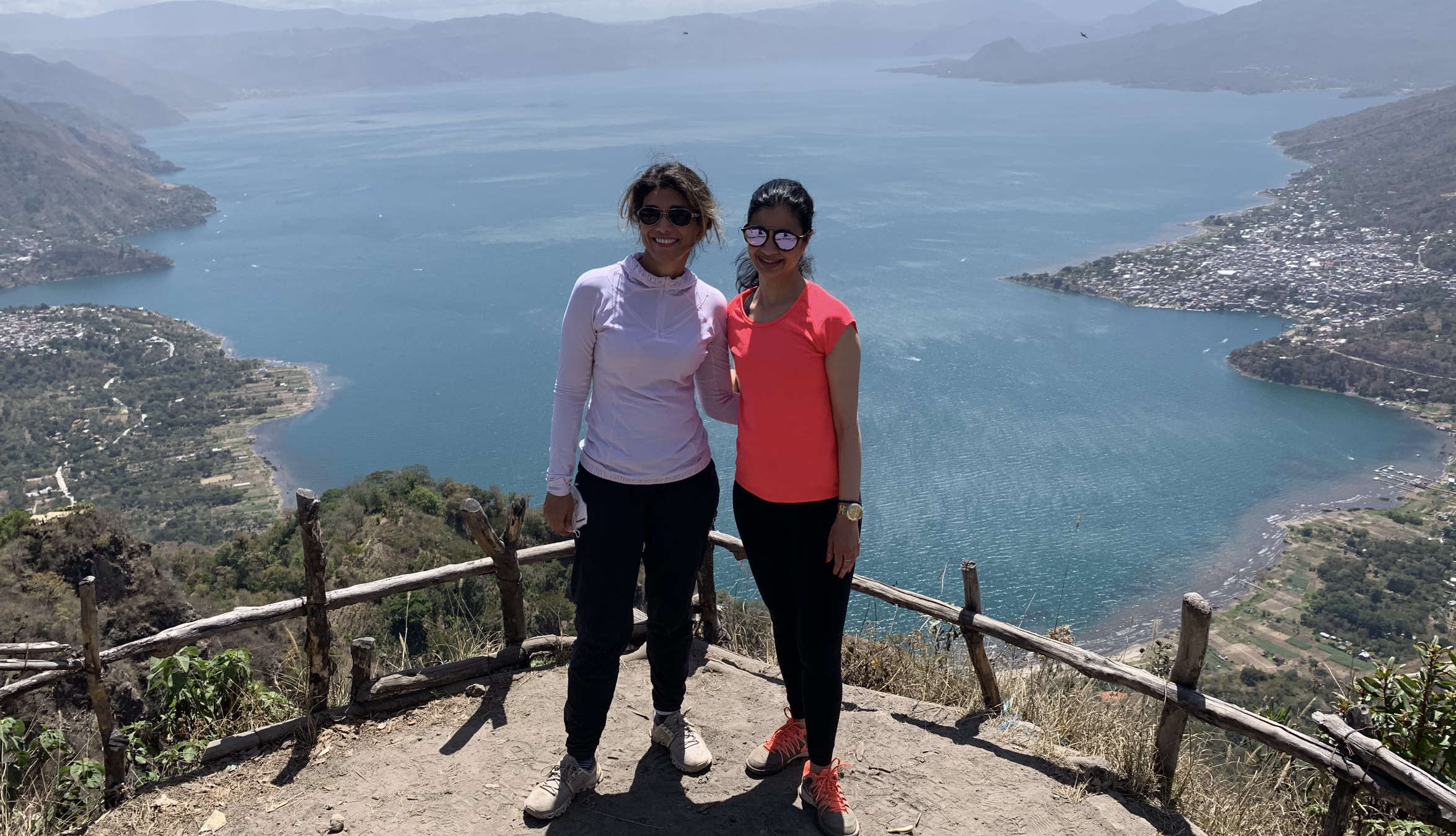 6. THE TRIP
6. THE TRIP
The moment we've all been waiting for is finally here! You and your travel companions are in-country having the time of your life with your Tour Leader and regional guides. During this time your Heart of Travel Tour Leader and local support team will be your primary point of contact should you need anything. Likewise, our office staff will be available to handle requests for changes and additional services or handle any travel curveball thrown your way.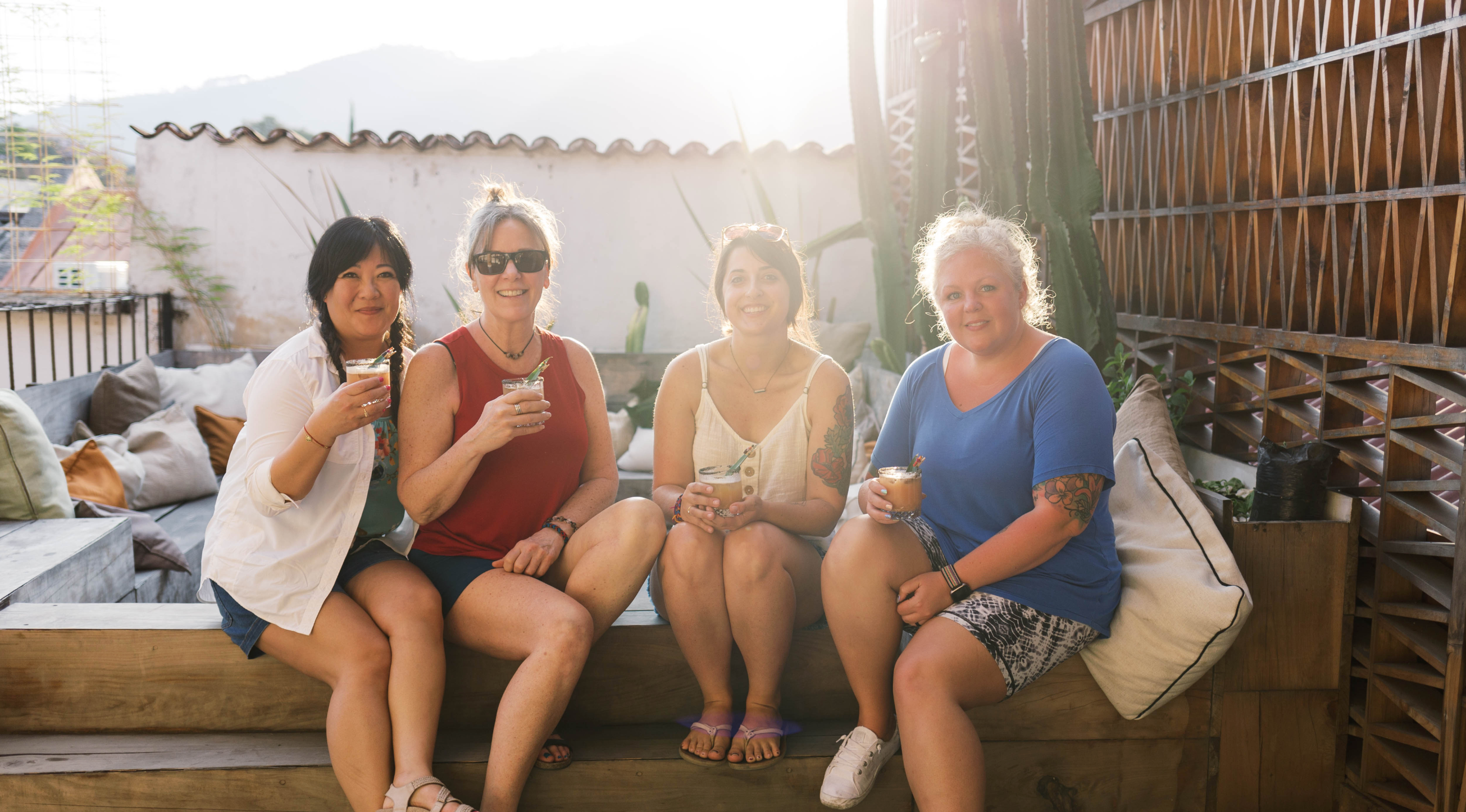 7. POST-TRIP
7. POST-TRIP
After the trip is over, there are usually a few loose ends to tie up including invoices for last-minute services, going over travelers' feedback, and usually working on requests for reunion trips from very happy travelers.
Why Should You Travel with Heart of Travel?
When you work with Heart of Travel to bring your trips to life, you'll gain access to all of the following benefits:
Our expert team of bilingual (English/Spanish), passionate, and experienced Tour Leaders, Itinerary Curators, Logistics Coordinators, and Client Service Specialists.
Our extensive network of "tried and tested" trusted providers throughout Latin America, including but not limited to, drivers, pilots, guides, artists, artisans, entrepreneurs, farmers, chefs, musicians, boutique hotels, small businesses, projects, and organizations.
Ethical business practices and intentional travel experiences are designed to enhance the positive impact your trip has on the local community, economy, and environment you're visiting.
Hear it From Them!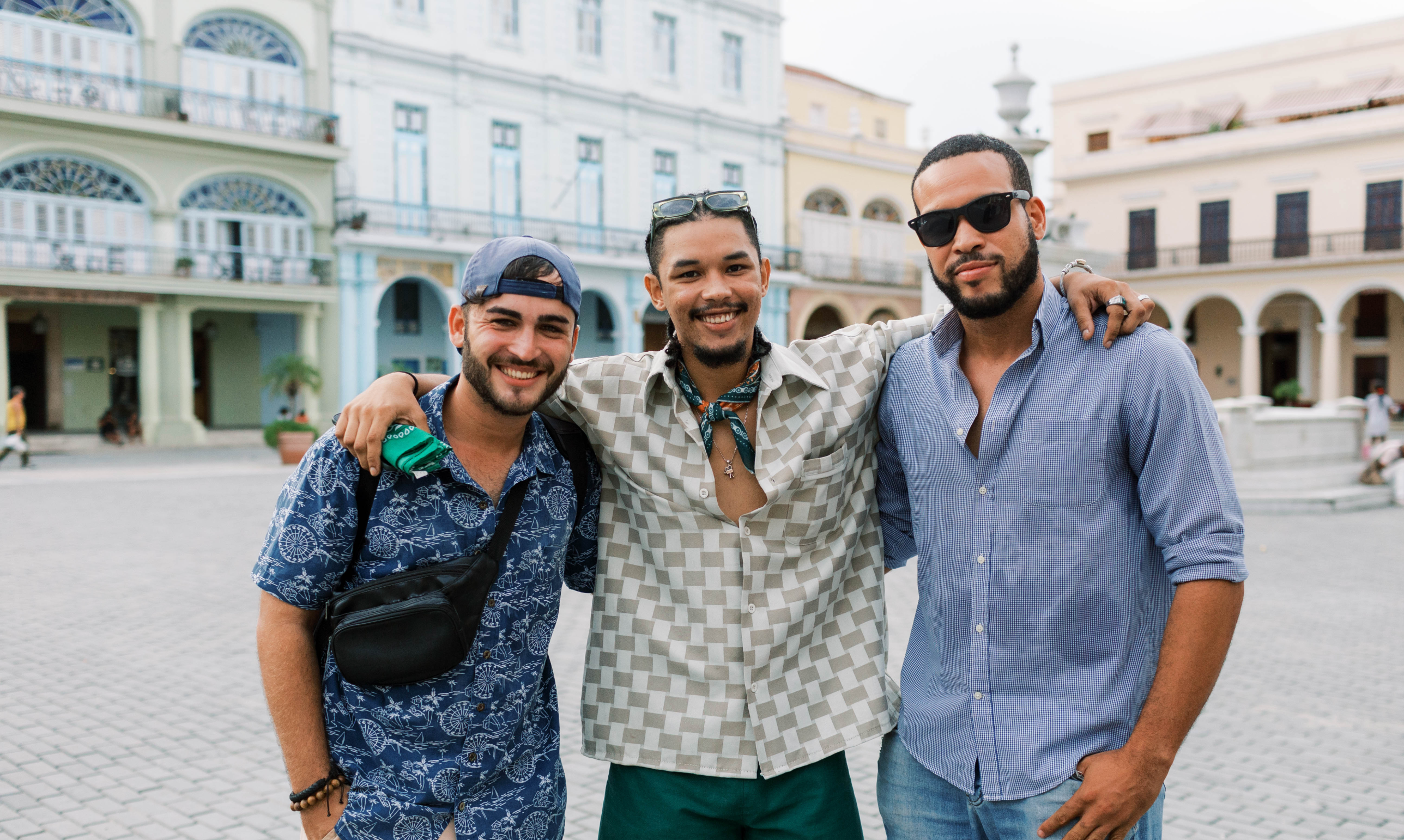 "I thoroughly enjoyed my 11-day/10-night trip to Guatemala and highly recommend Heart of Travel. The itinerary Chelsea planned for me was perfect. The pricing was very reasonable. Her communication and support before and during the trip was exceptional. She went above and beyond in helping me solve a couple of SNAFU's of my own making. I look forward to traveling again with this company in the hopefully not-too-distant future. I consider myself a well-traveled (104 countries), fairly adventurous, 61-year-old. My previous trips have ranged from completely self-planned to high-end travel companies, solo to small group. I seek unique, authentic experiences. Probably more so than most travelers my age, I enjoy being active and even physically challenged. However, like most travelers my age, I have become old and spoiled and place great value in a good night's sleep in a comfortable bed in a safe environment".
Kent M.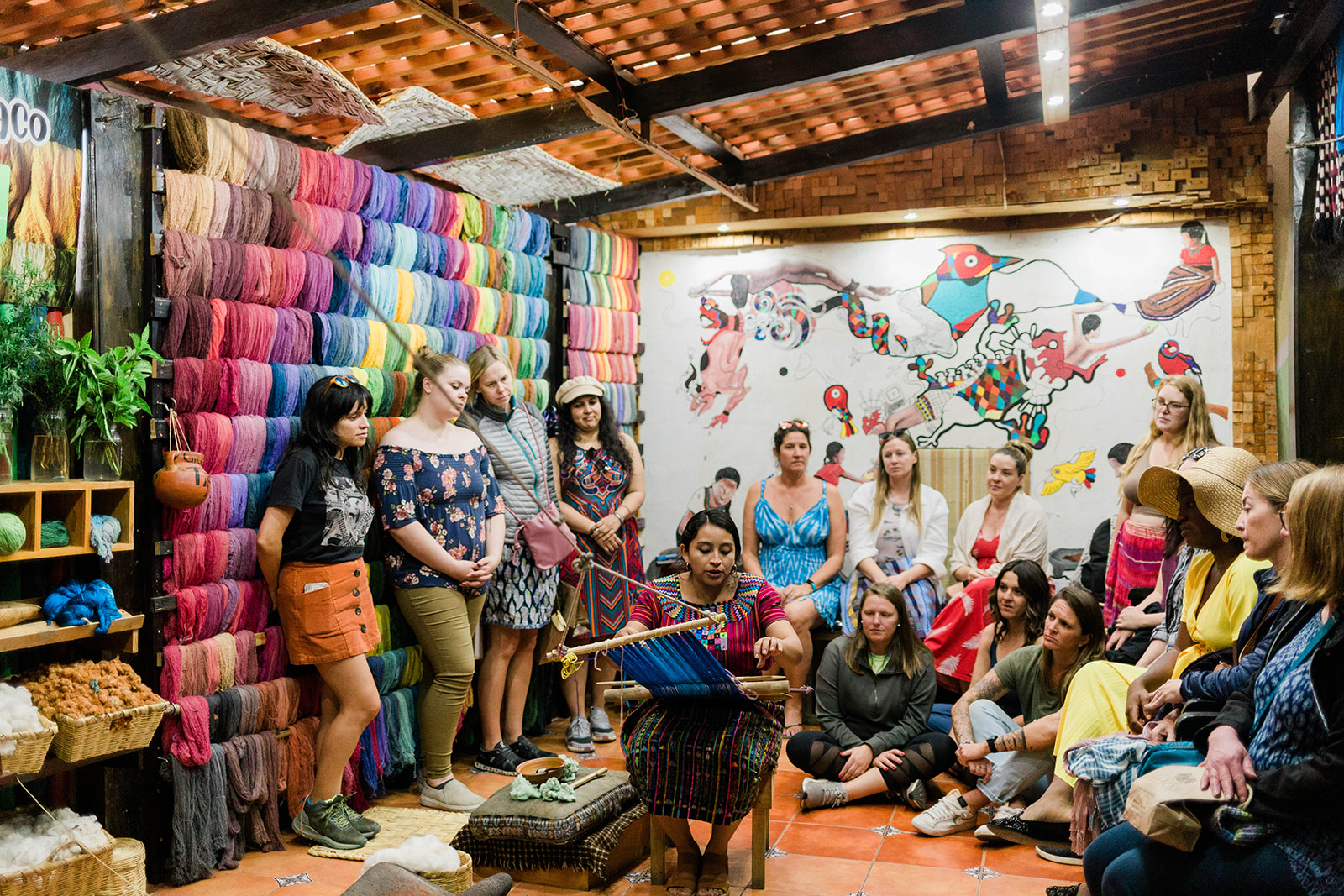 "I highly recommend the HoT team if you're looking to get the most out of your trip to Guatemala. I have known Chelsea for a while and was delighted to be able to use the HoT teams services. From the moment I outlined what we were looking for, Chelsea made sure to get me all the information I needed and a quote really quickly. We arranged the Acetenango volcano hike with HoT and it couldn't have been better. Our guides were incredible and went above and beyond (including carrying our backpacks - this hike is not easy!) and we had the best time. I felt incredibly safe and well looked after. Chelsea also made sure we had a ton of food and snacks, even catering for a vegan which is not easy for an overnight expedition with very little amenities! We also booked transfers in and around Guatemala with HoT - they all went very smoothly and every trip was well organized. When we threw in a last minute change, they were super accommodating which meant we were able to squeeze in even more sightseeing! If you're into attention to detail, great customer service, flexibility and a sense that someone else is doing the thinking and organising for you, choose HoT!"
Lucy F.
Requirements for Working with Heart of Travel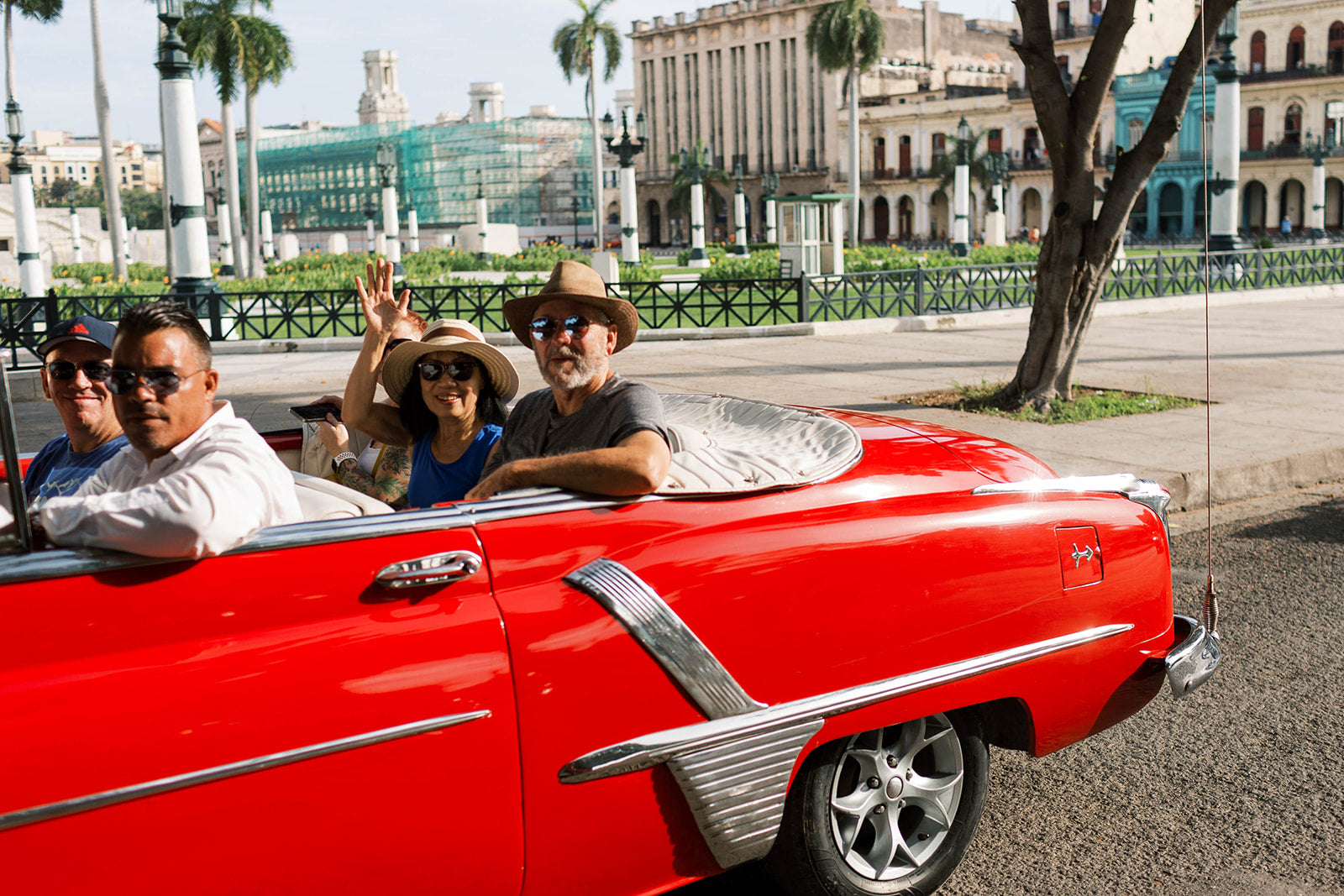 Timeframe
Timeframe
We require that you begin working with us 3 months prior to the trip's departure date and recommend getting started with us 6+ months ahead of time whenever possible. For expedited services (trips with less than 3 month's notice) please contact us via email at hola@theheartoftravel.org with as much information as possible in order for us to evaluate if we can take on the project.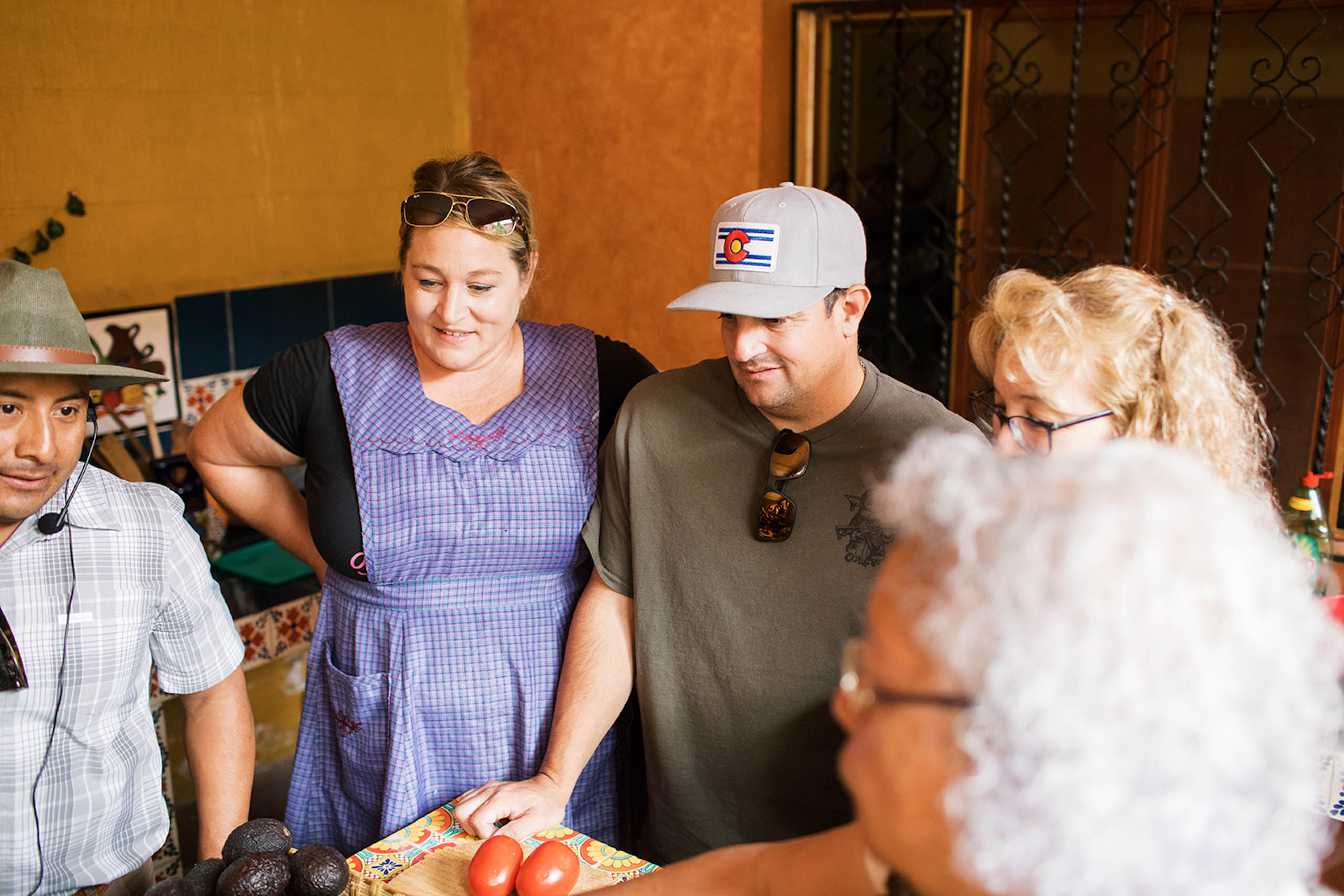 Minimum Services
Minimum Services
Heart of Travel Custom Tour Services for private groups are generally rendered in the form of full-service packages that include the coordination of the services listed below. Please note that while we will do our best to accommodate all requests, full-service packages will receive priority during high season.
Trip Accommodation
Tour Leader & Guide Services
Transportation Services
Tours, Workshops & Activities.
Meals (at least 40% of the meals to be coordinated through Heart).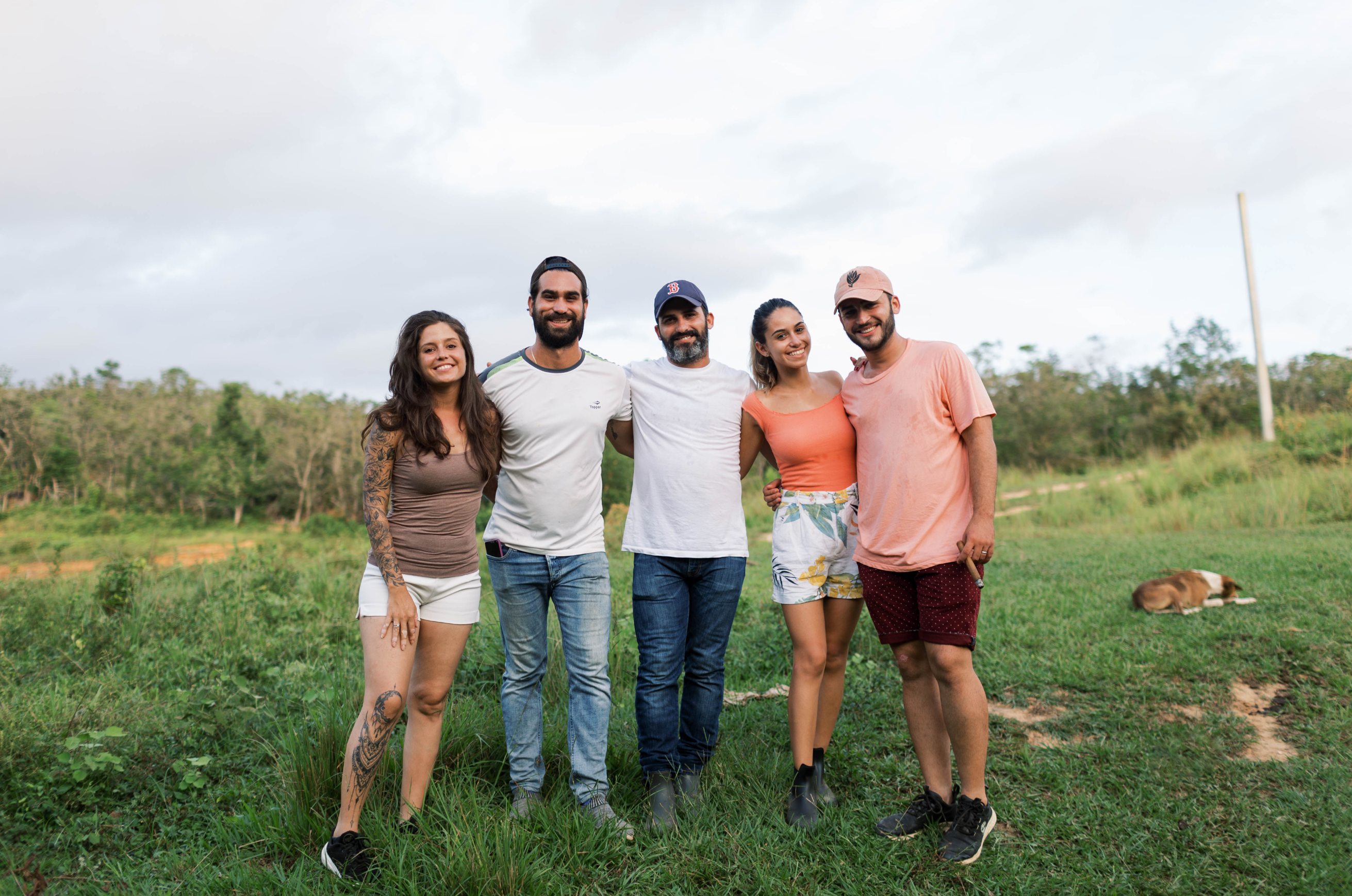 Length of Trip & Group Size
Length of Trip & Group Size
Heart of Travel is no longer offering day tours or a la carte services. For custom trip building, we require a minimum of 4 days and 3 nights for 2 or more travelers.
Payment Schedule
The first discovery call is free, however, in order for us to build your custom itinerary we do request a $300 USD itinerary creation fee, the total of which will be credited toward your trip with Heart of Travel.
Payment Schedule:
$300 itinerary creation fee (later credited).
25% deposit per person due at the time of registration.
The remaining fee due will be split into two even installments. One is due 91 days before departure and the final installment is due 45 days before departure. If you would like to set up a custom payment plan please discuss with Chelsea during the itinerary creation phase.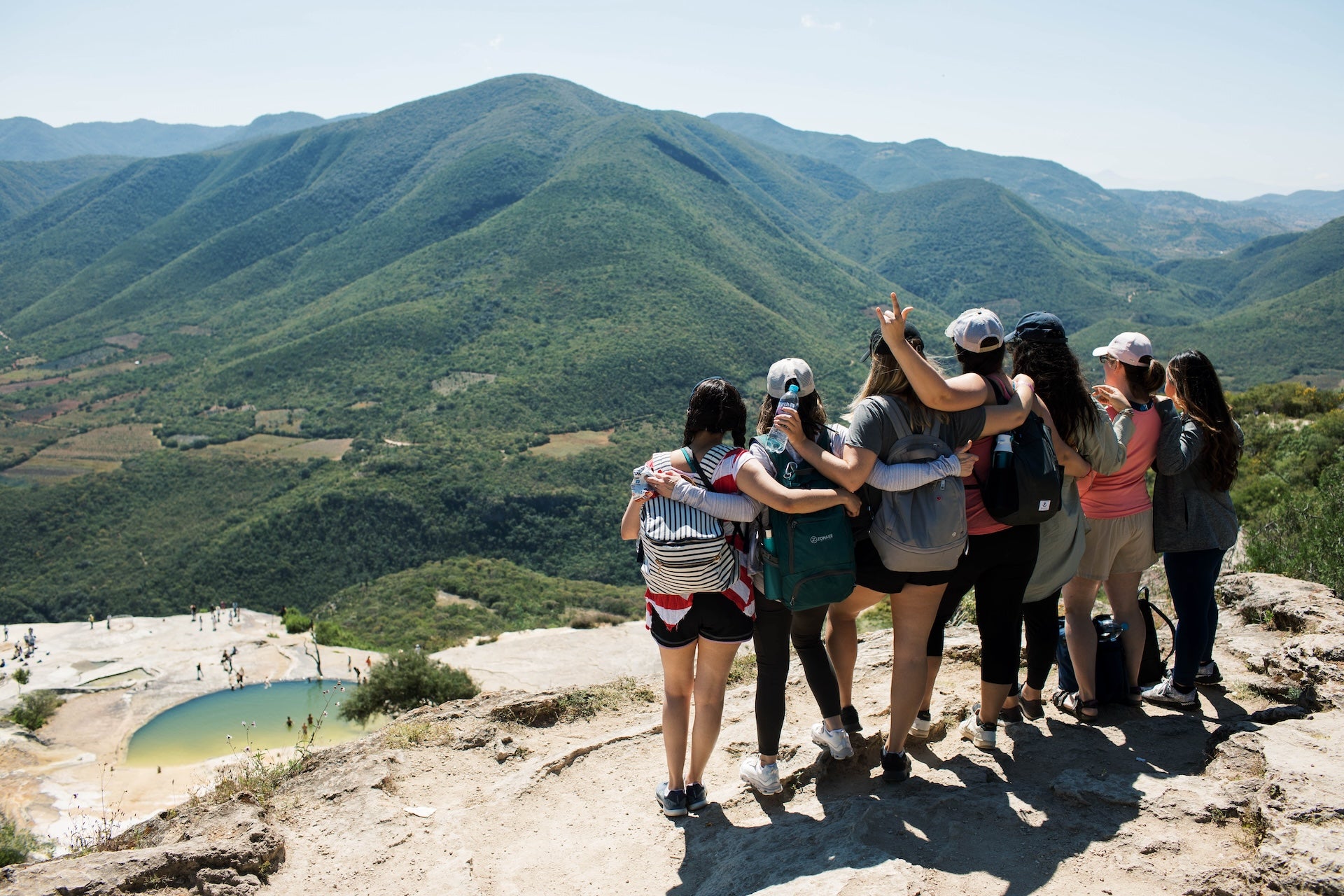 Cancellation Policy
In the case of a custom private tour our cancellation policy is as follows:
Cancellation 91+ days before departure: Clients will receive a full refund.
Cancellation 45 - 90 days before departure: Clients will receive a 50% refund or the trip can be postponed and 100% of funds paid will be applied to the new trip.
Cancellation 20 - 44 days or less before departure: Clients will receive a 25% refund or the trip can be postponed and 75% of the funds paid will be applied to the new trip.
Cancellation 19 days or less before departure: No refunds guaranteed.